A star running 400m from the Philippines, who won the SEA Games, is aiming for another record with the ambition to win a gold medal at Paralympics.
In the history of world athletics, there are not many cases of athletes achieving high results in both competitions for ordinary people and people with disabilities. But the Southeast Asian track and field village, particularly the Philippines, may be about to have such a "mutant".
King 400m SEA Games 2013
At the 2013 SEA Games in Myanmar, Filipino athletics impressed with a special character, that is Archand Christian Bagsit. At the age of 22 at the time, Bagsit won a gold medal for a 400m run with a record 47 seconds 22 (47.22), beating compatriot Edgardo Alejan Jr (47.45) and Indonesian athlete Edy Ariansyah (47.78).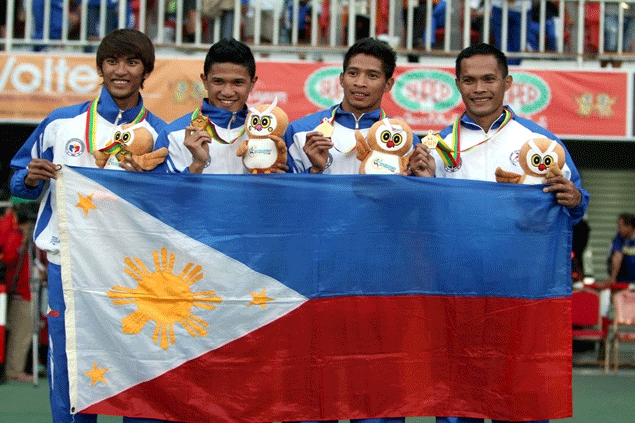 This is also the content where Vietnamese athletics had two stars at that time, Le Trong Hinh and Quach Cong Lich. Unfortunately, in the second qualifying run, Quach Cong Lich did not finish the run (DNF), while Le Trong Hinh reached the final but only finished out of the eight contestants, with a record of 49.22.
Not only winning the prestigious individual 400m gold medal, Archand Christian Bagsit and his teammates also won the men's 4x400m gold medal with achievements (3: 09.32), ranked above the Thai team (3: 09.81) and Malaysia (3: 15.06).
Different health condition
Although shining in the 2013 SEA Games with 2 such excellent gold medals, but few people know that Archand Christian Bagsit has a body condition not like other normal people. From birth, Bagsit had problems with eyesight. His eyes could not see clearly objects 2-5m away, all blurred.
But with a passion for athletics, this guy is still practicing and achieving remarkable achievements. After the 2013 SEA Games, Bagsit still joined the Philippines track and field team to attend the 2017 SEA Games in Malaysia and won two more bronze medals in men's relay events: 4 × 100m and 4 × 400m.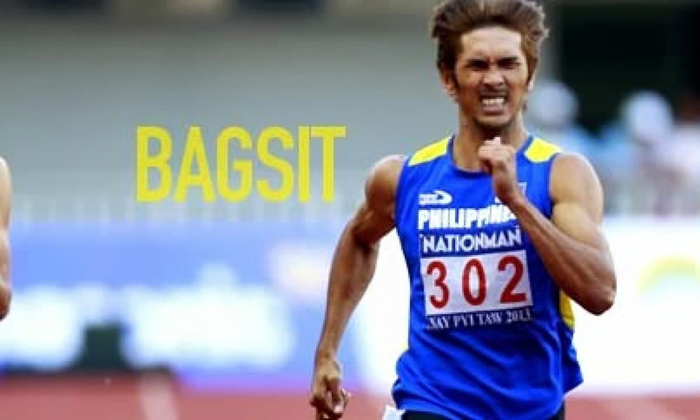 Change direction and daring goals
Since the 2017 SEA Games, Archand Christian Bagsit was withdrawn from the national athletics team because his performance was no longer the same as before, along with a weaker vision condition than other athletes.
Bagsit has received a T12 assessment and disability rating. He was summoned to the national team to attend the 10th Asean Para Games in the Philippines itself in 2020. However, this event was canceled due to the COVID-19 epidemic.
Mr. Joel Deriada – coach of the Philippines handicapped track and field team, said that he invited Bagsit to join the team and directed this athlete to qualify for the World Para Games in 2021 (Japan) at two running distances of 100m and 400m. Disability class T12.
Mr. Deriada is confident that Bagsit can make a difference at the Paralympics by having very good personal records at both distances. According to the standard results table, to participate in Paralympics needs a better time 11.50 with 100m and 53.40 with 400m T12 disabled class.
Having run 400m with a time of 47.22 at the 2013 Myanmar SEA Games, Bagsit hopes to win this gold medal when the defending champion Quichao Sun (China) only reaches 48.57 at Rio Para Games 2016 (Brazil). . In the 100m content, Bagsit's personal best is 10.66, which is also better than the gold medal that Leiner Savon Pineda (Cuba-10.97) won in Rio 4 years ago.
If that goal is achieved, Archand Christian Bagsit could become the first male Southeast Asian athlete to win a gold medal at both the SEA Games and the Paralympics.